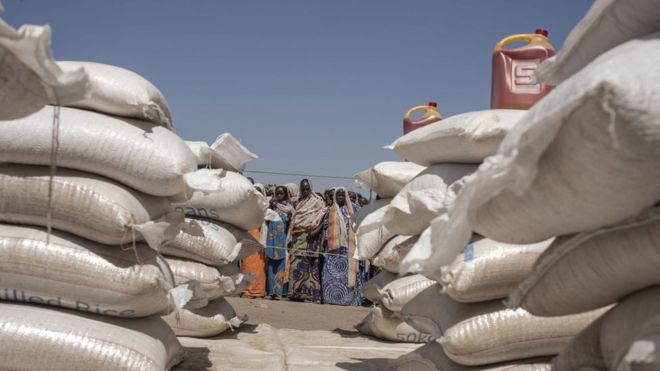 Up to half the food aid meant for people who have fled Nigeria's Islamist insurgency has reportedly not been delivered, the government says.
It described it as a "diversion of relief materials", which correspondents say is a euphemism for theft.
A statement from the acting president's office added that security was being beefed up to protect the deliveries.
As a result of Boko Haram violence some 8.5 million Nigerians in the north-east need life-saving aid, officials say.