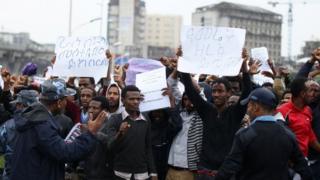 BBC, September 5, 2016.
An unknown number of inmates have died after a fire at an Ethiopian prison where prominent anti-government protesters are reportedly being held.
Sustained gunfire could be heard coming from Qilinto prison, on the outskirts of the capital Addis Ababa, after the fire broke out, local media reported.